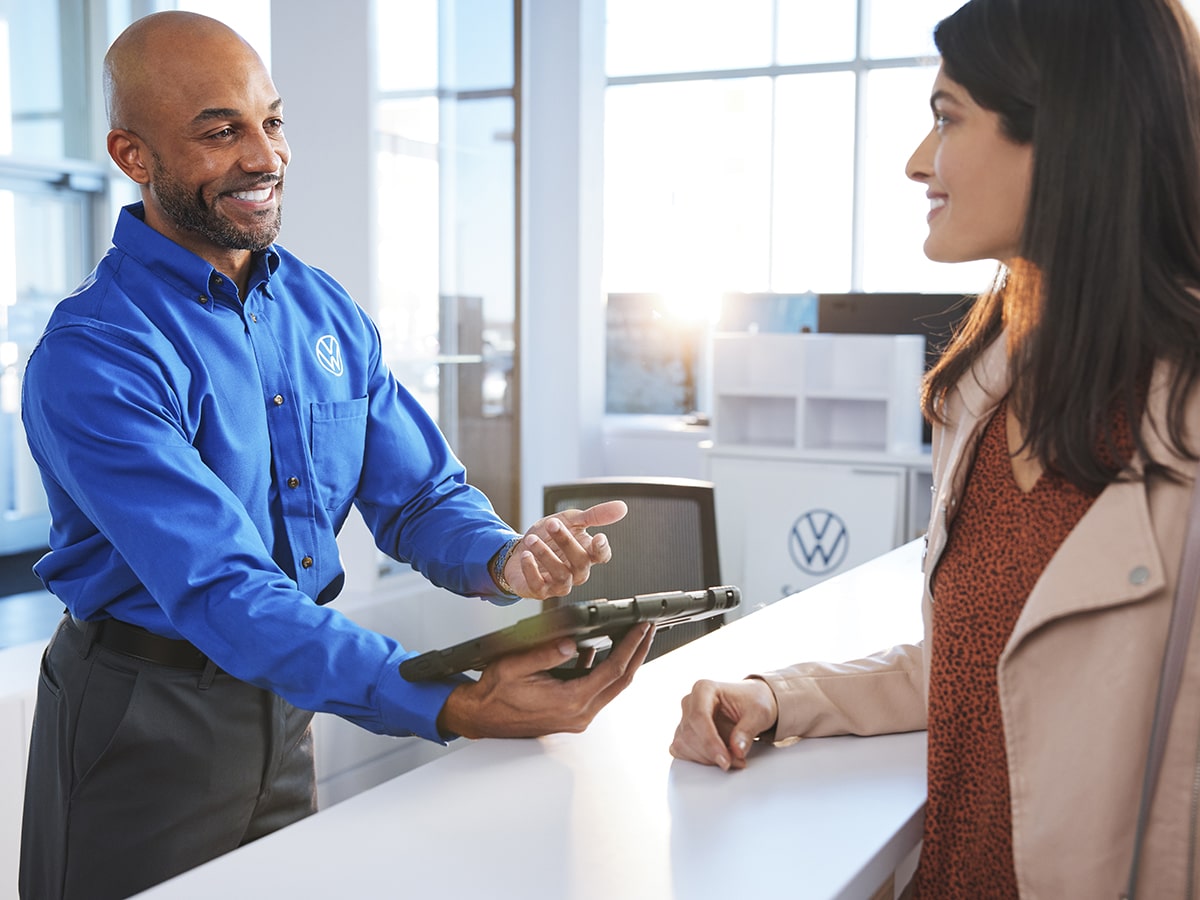 Schedule a Service Appointment With Volkswagen of Salem
Taking the time to schedule maintenance service on your vehicle is essential and at the very core of keeping your vehicle operating at its full capacity. Being able to find an appointment that fits your busy lifestyle is not always easy. This is why scheduling your next maintenance service online with Volkswagen of Salem is available for your convenience.
Enter Your Vehicle's Information
When you visit the scheduling link online, the first thing you will need to do is input either your phone number or email address. If your information is already stored in the system, it will populate as you go through the schedule. If this is your first service, you will need to enter the information first.
Describe The Vehicle You Need to Have Serviced
The second portion of the online scheduler is to determine what type of Volkswagen you have, with everything from the following:
Make
Year
Model
Mileage
Transmission
Drive Type
Engine Type
As you start entering information, some of these categories will start to populate since there may only be one option for that particular model.
Volkswagen Services Needed
The third part of the scheduler requires you to input the type of services that your Volkswagen needs when you make your appointment. The most popular maintenance services such as oil changes and tire rotations are readily available if that is what you need. Select one or more services that you need, choose all that apply for this particular appointment. This allows the service department to know exactly what you need and ensure that the appropriate Volkswagen parts are available at the time of the service. Before you move on to the next section, you need to let the dealership know if you plan to wait during the services, if you have a ride picking up and returning later or if you plan to use the dealership shuttle to the local shopping area while you wait.
Schedule The Appointment Date & Time
The last portion is to reference the service department's scheduler, finding a day and time for your appointment that fits your schedule, and schedule a service appointment. You can schedule up to two or three weeks out if you need to do so. Our facility is open six days a week so that you can take advantage of weekend hours if needed. Please note, if you scroll over a day and it is not highlighted, that means that no appointments are available that day, and you will need to make a new selection.
Schedule Volkswagen Service Today!
If you are in the Salem area, schedule your next Volkswagen service with Volkswagen of Salem today. Feel free to give us a call if you have any questions or concerns.